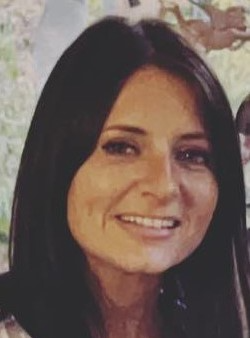 PRINCIPAL - BURDINE ELEMENTARY CAMPUS
Cavalier Nation,
It is an honor to have the opportunity to serve as the principal at the Burdine Campus. I have had a passion for working with children since I was a little girl and am very thankful for the opportunity to serve in this role. I have an Elementary Education degree from UPIKE, masters degree in Teacher Leadership from both UPIKE and Morehead, and an Educational Specialist degree and Rank I from Asbury University. I actually started my teaching career at Jenkins Independent's McRobert's Campus 12 years ago. I am very excited to join the Cavalier family again! I spent most of my career teaching first grade and fourth grade reading. Last year at Burdine, I served in the role of Save the Children Coordinator and Academic Coach. It was a wonderful experience and I am honored to join such a wonderful, compassionate, and hard working school family.
As the principal, my goal is to do what is best for all students. Our mission is to encourage and engage every student so they can excel to their fullest potential. I believe it takes a village to raise a child. Our community is a village; we have teachers, parents, community members, and non-profit organizations all working together to provide what is best for every child at Jenkins Independent. I will do my part to ensure that every student at Burdine grows into becoming a life-long learner and experiences success. I am grateful and excited for the opportunity to play a part in your child's education. I look forward to meeting and collaborating with all of our Cavaliers and their families.
Go Cavaliers!
Swords Up!
Your Principal,
"Ms. Danielle"
Danielle Bailey-Adkins