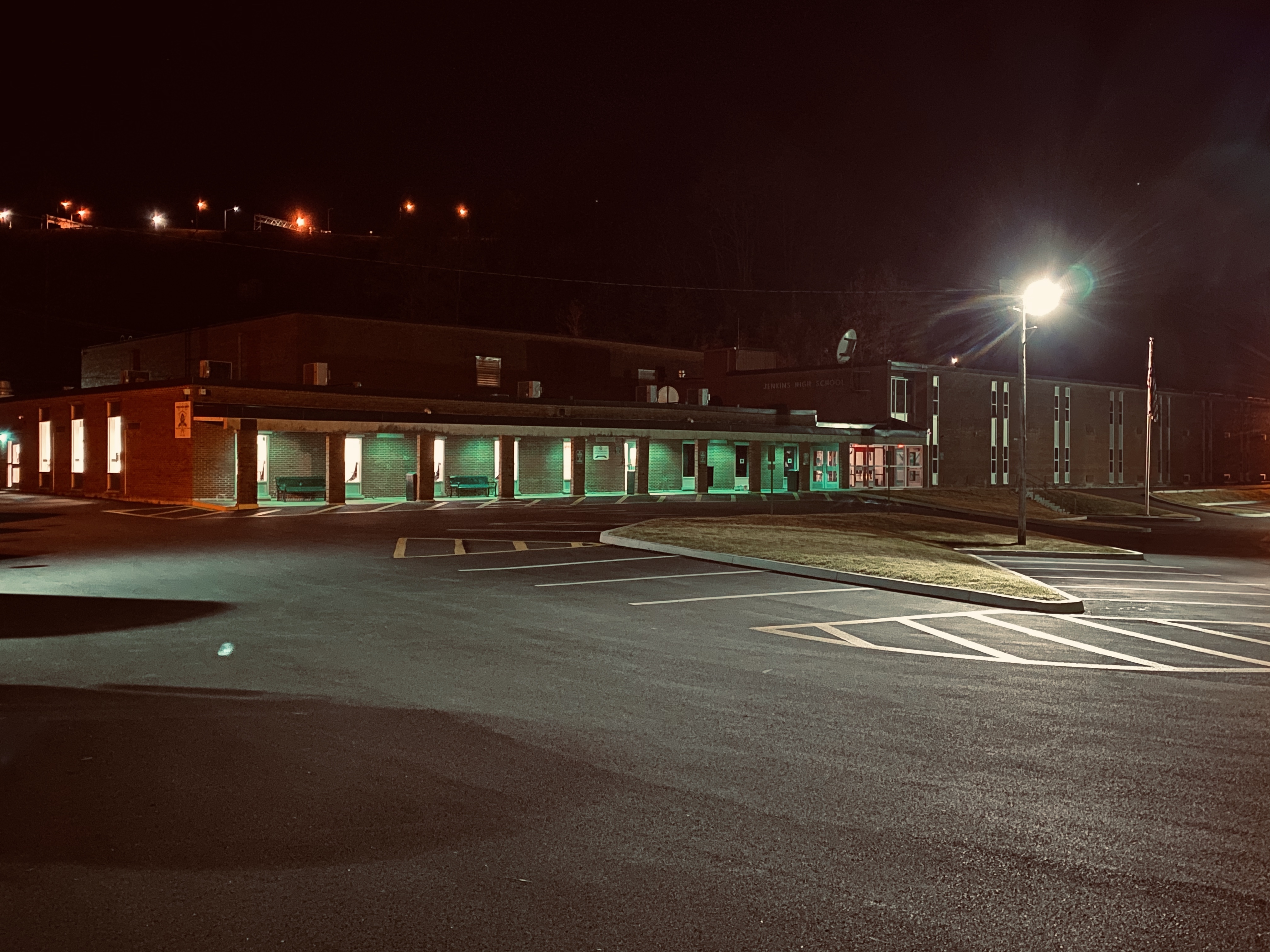 Jenkins Independent Schools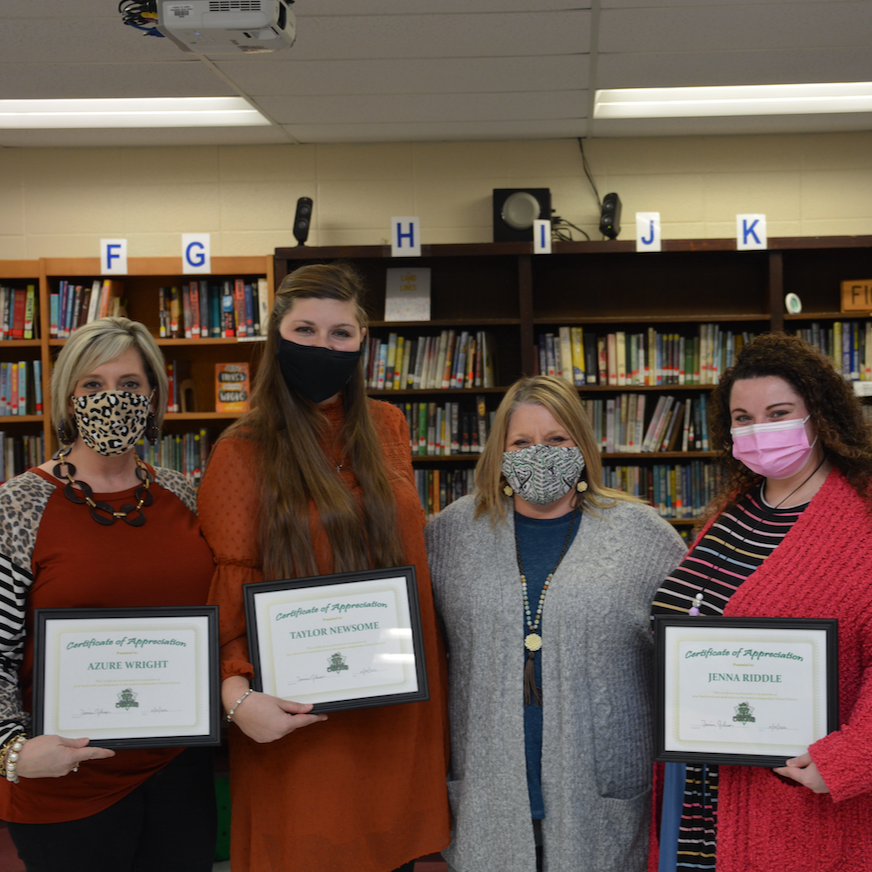 Azure Wright, Taylor Newsome, and Jenna Riddle were recognized by Jenkins High School Principal Wendy Rutherford for going above and beyond for their students.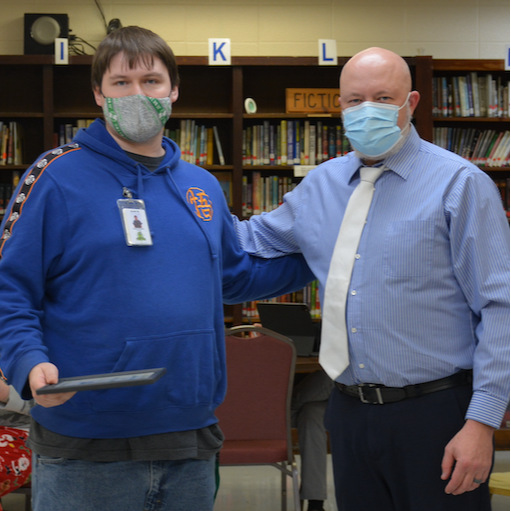 At the December Board of Education Meeting Jenkins Elementary School janitor Shawn Champion was spotlighted. This is Shawn's first year working at Jenkins and he is doing a great job. Shawn had been doing the work of two janitors for much of the first semester.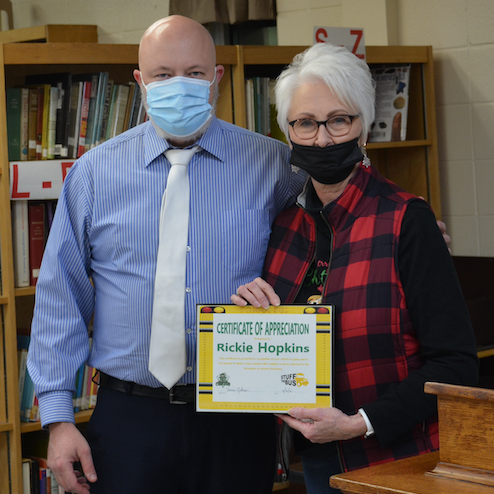 Rickie Hopkins, Director of Transportation, and her husband Mark were spotlighted by the JIS BOE at the December meeting. Earlier in the week both Mark and Rickie drove school busses to Western Kentucky to deliver donated water and other items.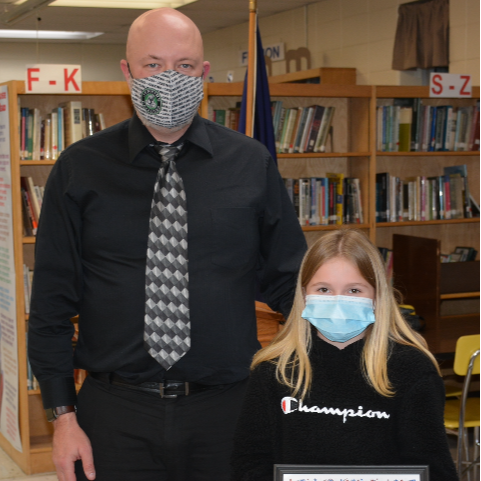 Fourth grader Emily Whitaker led the November Jenkins Independent Board of Education meeting in reciting the Pledge of Allegiance. Emily was selected as a representative of the elementary school due to her excellent achievement in school.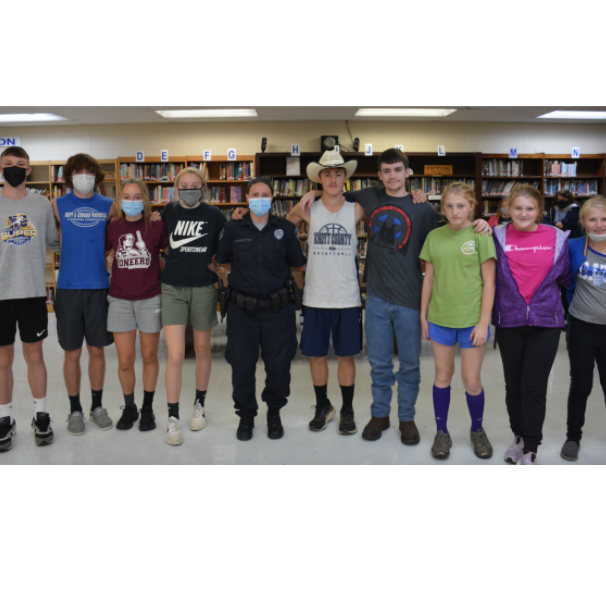 Members of the Cross Country team attended the October board meeting to celebrate qualifying in the regionals for the state cross country championships.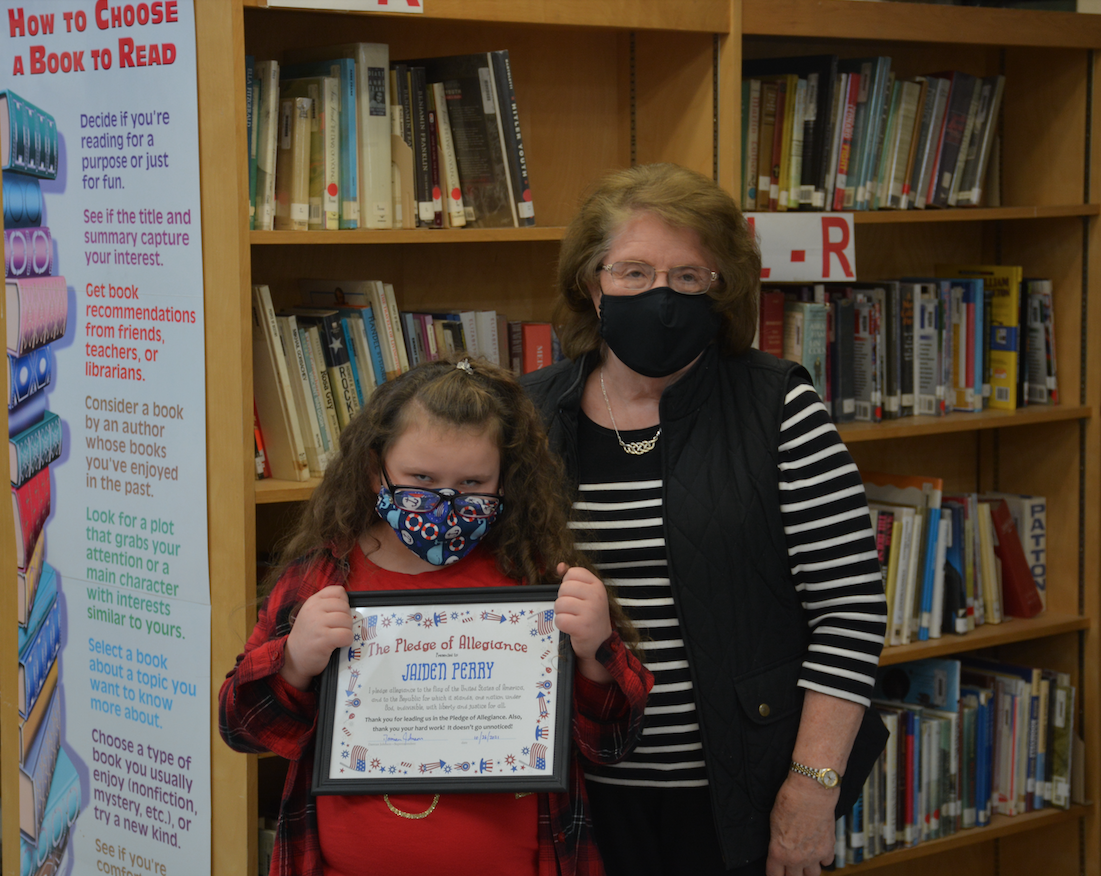 Jaiden Perry, third grade student from Jenkins Elementary, led the JIS October board meeting in the Pledge of Allegiance. She was presented a certificate by board member Eileen Sanders.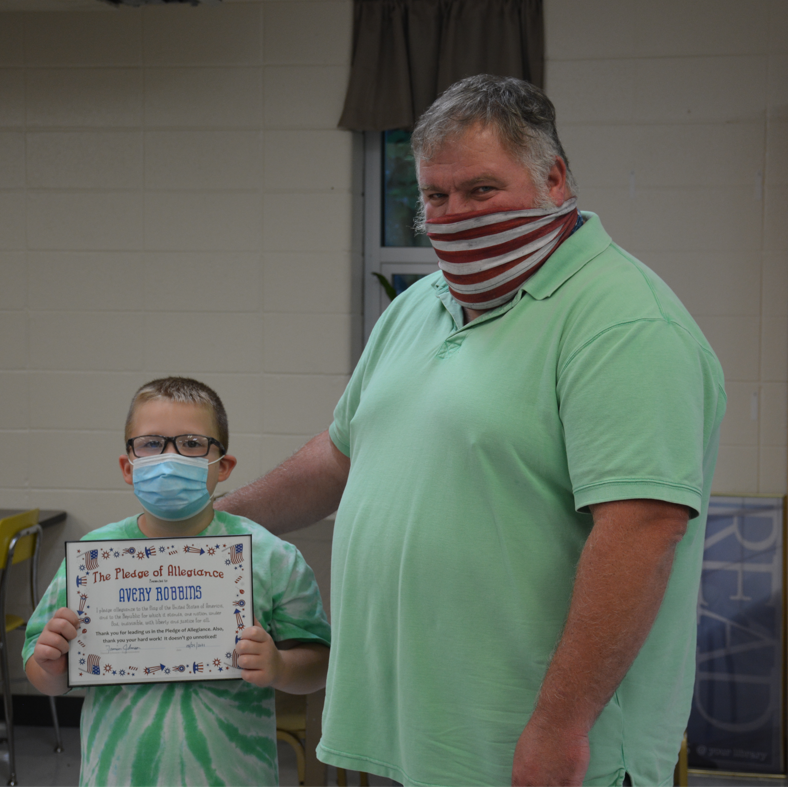 Avery Robbins third grade student from Jenkins Elementary was honored at the August 24 Board Meeting. Avery was nominated by Mrs. Jewel Eldridge for his excellent work ethic and academic performance. Avery led the meeting in saying the Pledge of Allegiance.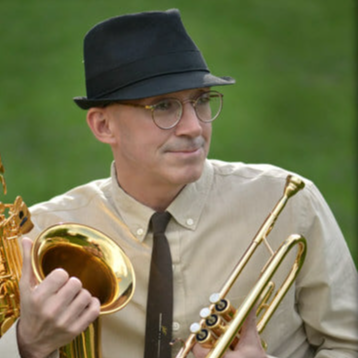 Please welcome our new band teacher Mr. Eddie Davis to Jenkins Independent. Mr. Davis lives with his wife Grace and ten-year-old son Vinnie. He began studying music at Southwest Virginia Community College in 1983.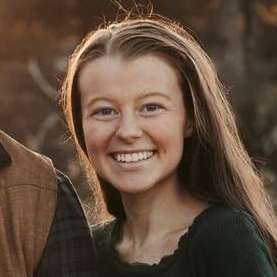 Welcome Mrs. Hannah DeBarge to Jenkins Independent! Mrs. DeBarge will teach Middle School Language Arts for us this year. She wants to work at Jenkins because it reminds her of the school that she grew up in.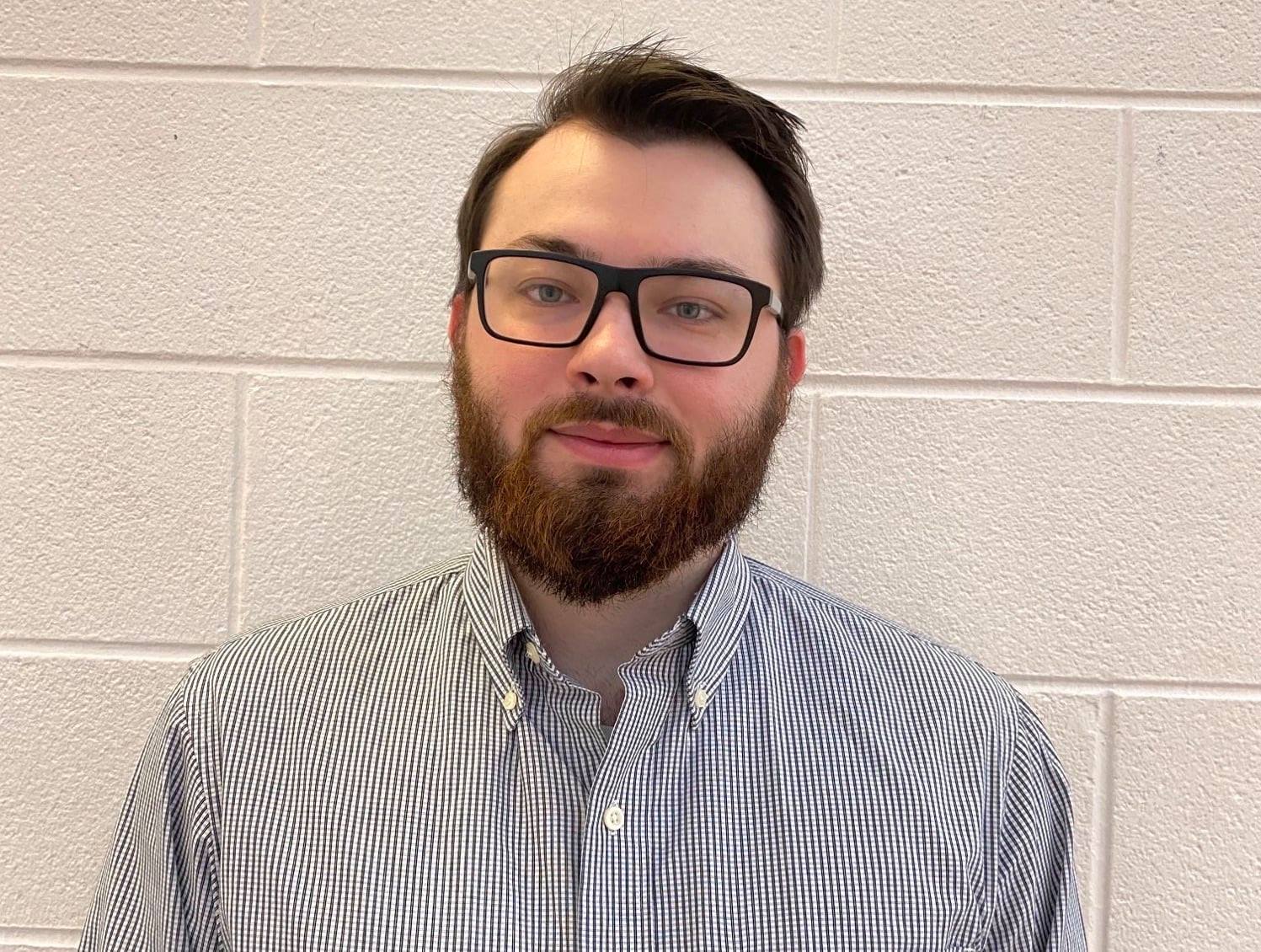 Welcome Mr. Levi Caudill to Jenkins Independent! Mr. Caudill is a graduate of Alice Lloyd College. He will be working this year as a science and credit recovery teacher. His plan is to create a positive learning experience in all of his classes this year.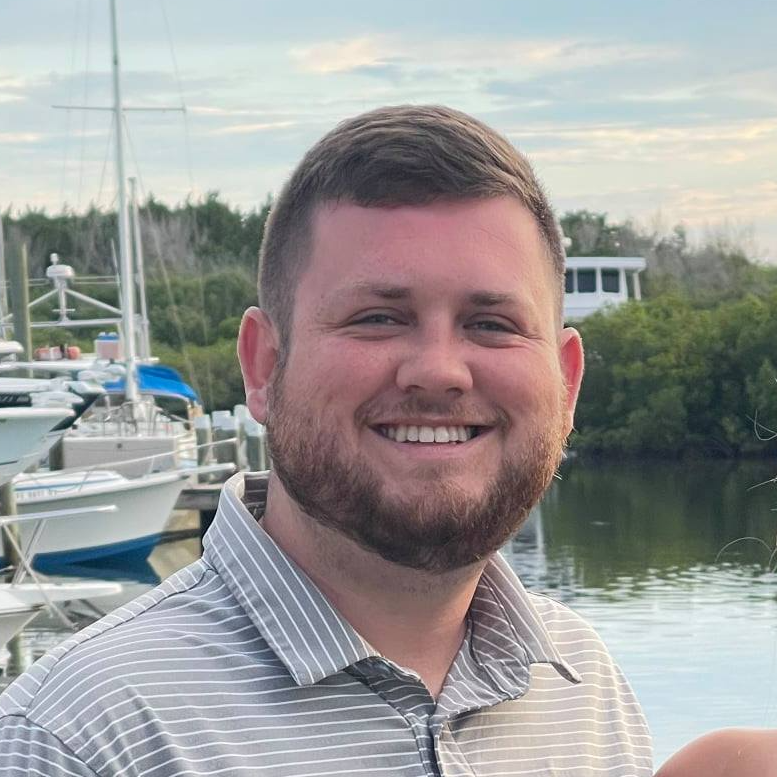 Devin Newsome will be serving as a Special Education teacher at Burdine Elementary this year. Mr. Newsome will also be our high school baseball coach. He been employed by the Jenkins School District for the last five years as a teacher's aide and technology assistant.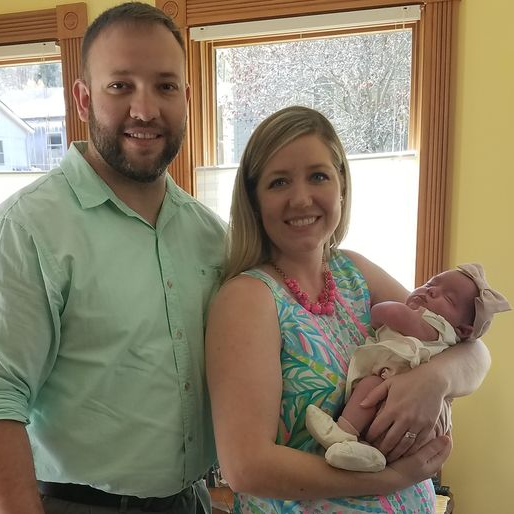 Please join us in welcoming Mrs. Ashley Harris to Jenkins! Mrs. Harris will be teaching 1st grade this year at Burdine Elementary. Being a first-year teacher, she is eager to help her students grow and feel love, particularly on the heels of the many difficulties associated with the pandemic.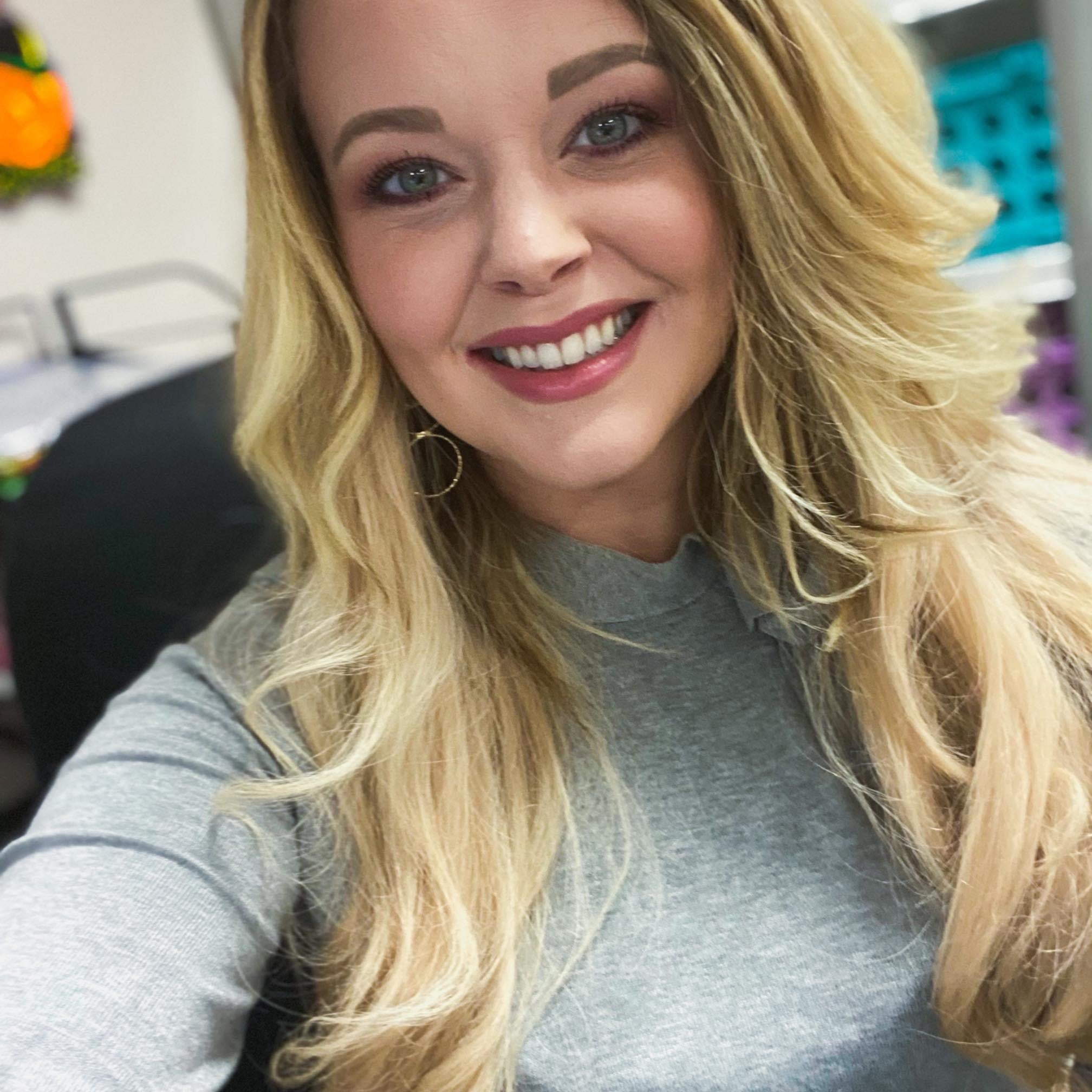 Please join us in welcoming Ms. Whitney Goodson to Jenkins! Ms. Goodson will teach elementary science and social studies for us this year. She attended the University of Pikeville and then went on to the University of the Cumberlands to earn her master's degree.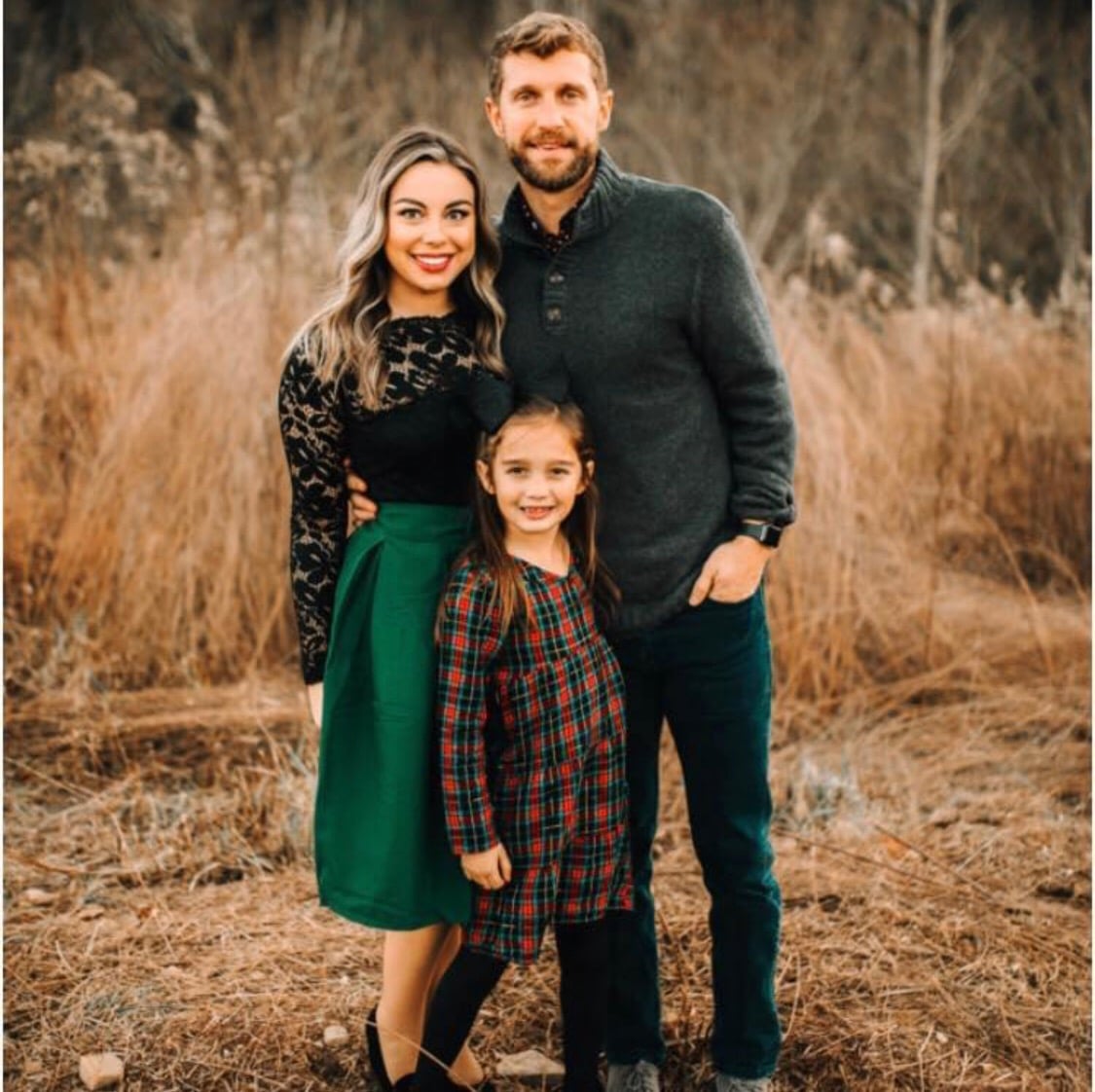 Jenkins Schools is please to welcome Winston Lee to the green and white! Mr. Lee will be our high school Social Studies teacher. He will also be the head boys basketball coach and track coach. He has been teaching since 2008.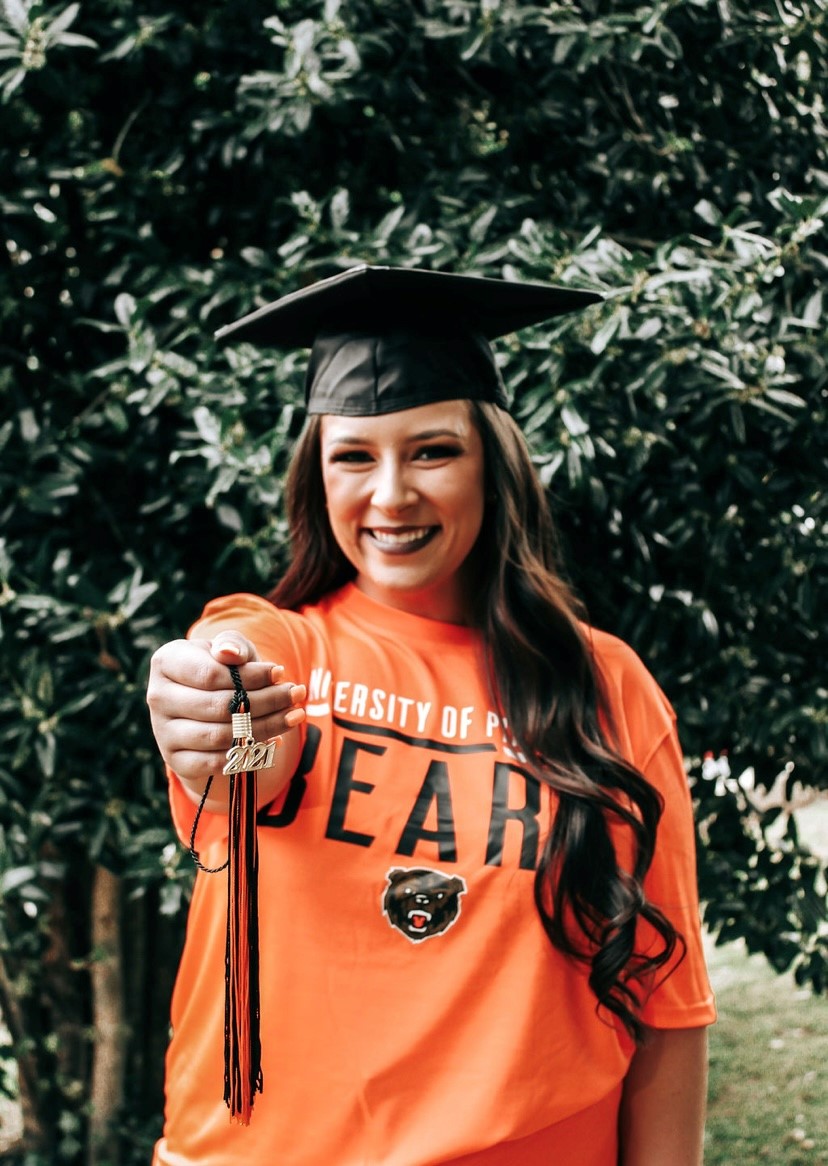 Jenkins Independent would like to welcome Ms. Abbi McCoy to the Cavalier family! Ms. McCoy will be teaching first grade this year at Burdine Elementary. She just recently graduated from the University of Pikeville with a degree in Elementary Education.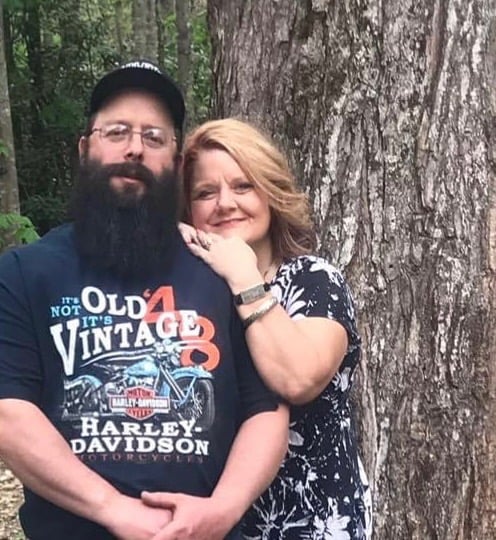 Jenkins Middle High School is happy to announce Wendy Madden-Rutherford as our new principal! Her priority will be to understand what our students need to become successful adults and then to partner with the community to build a network of support and resources to make that happen.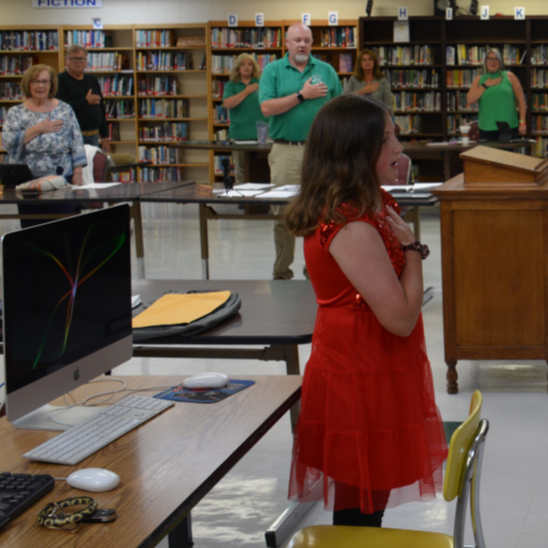 Haylee Thacker led the Jenkins Board of Education meeting with the pledge of allegiance. Haylee was recognized for her outstanding performance in her 5th grade year this year. She was an excellent student and participated in many extra curricular activities.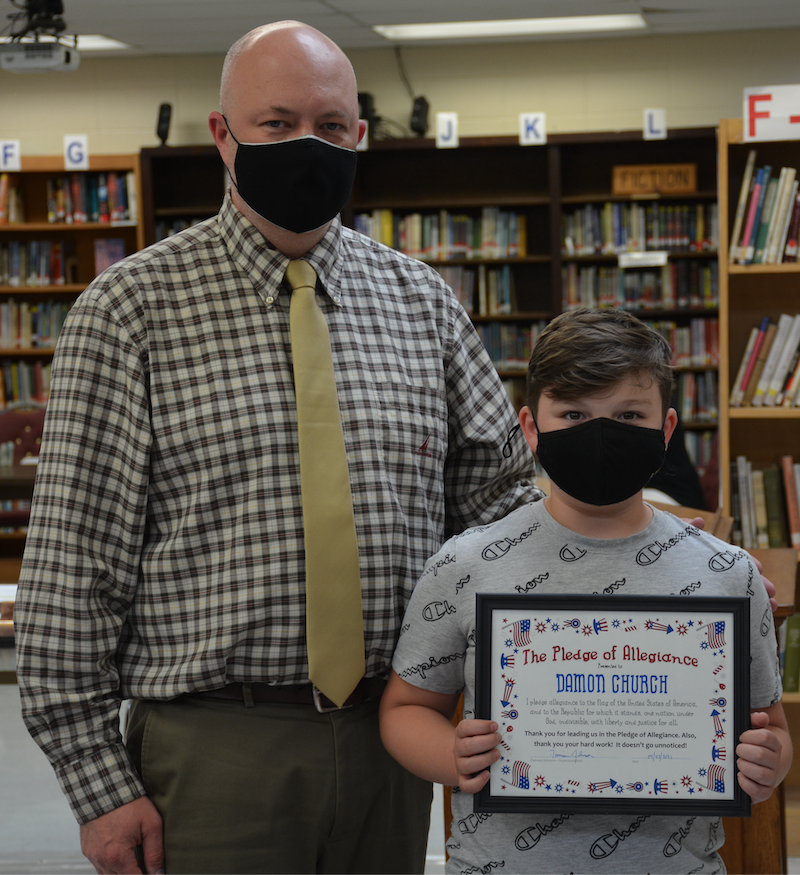 Damon Church led the Board of Education in saying the Pledge of Allegiance during the April meeting. Damon is a 5th grade student at Burdine Elementary and plays middle school baseball. His principal and teachers say he is always eager to work and participate enthusiastically in class.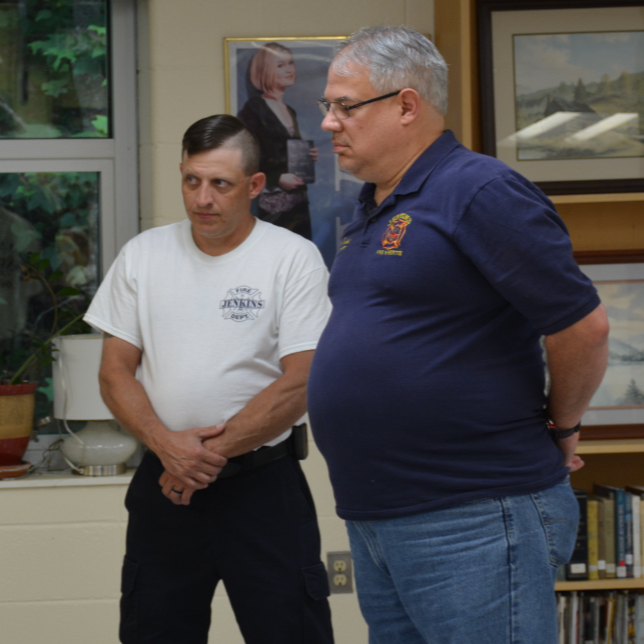 Jenkins Fire Department Chief Rick Corbett and Bucky Damron were highlighted at the June BOE meeting for their help with the baseball team this season. The JISFD provided the team with the equipment to have concessions. Baseball Coach Jeremy Bell presented the Fire Department with a check for $400.
Superintendent Damian Johnson presented Kimber Collins with a trophy for winning the 2021 National Archery Championship in the Elementary Girls Division. Kimber placed 1st out of 1,549 elementary girls that competed nationwide.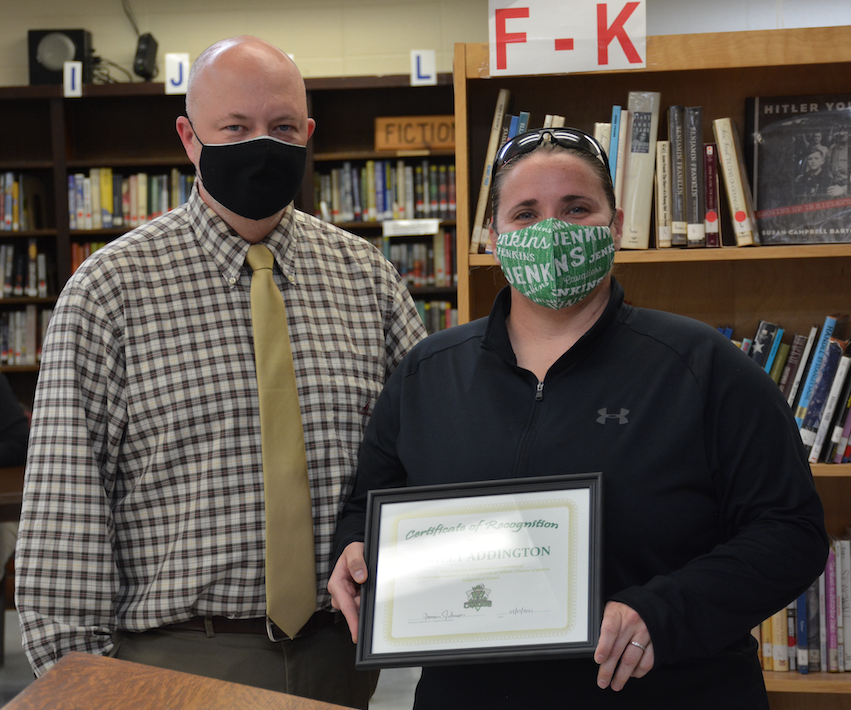 Ashley Addington was recognized at the April Board meeting for her work as Athletic Director. Mr. Johnson commended her on doing an excellent job under extreme circumstances due to COVID guidelines and restrictions.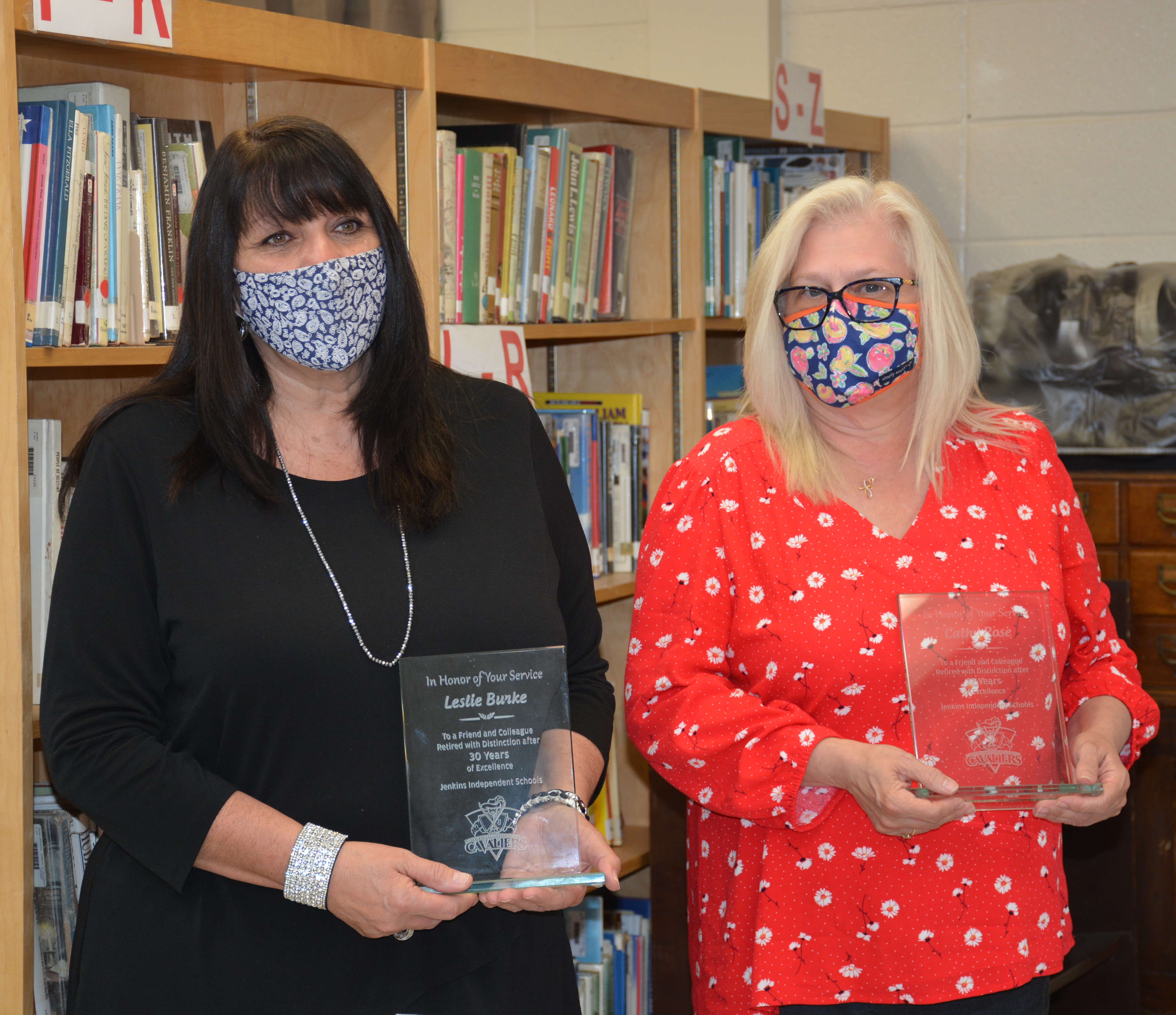 Leslie Burke and Cathy Rose were presented with awards for their service to Jenkins Independent School for many years. Mrs. Burke worked for the district for 30 years. Ms. Rose taught at Jenkins for her 27 year career. Congratulations to these two great educators. Enjoy your retirement!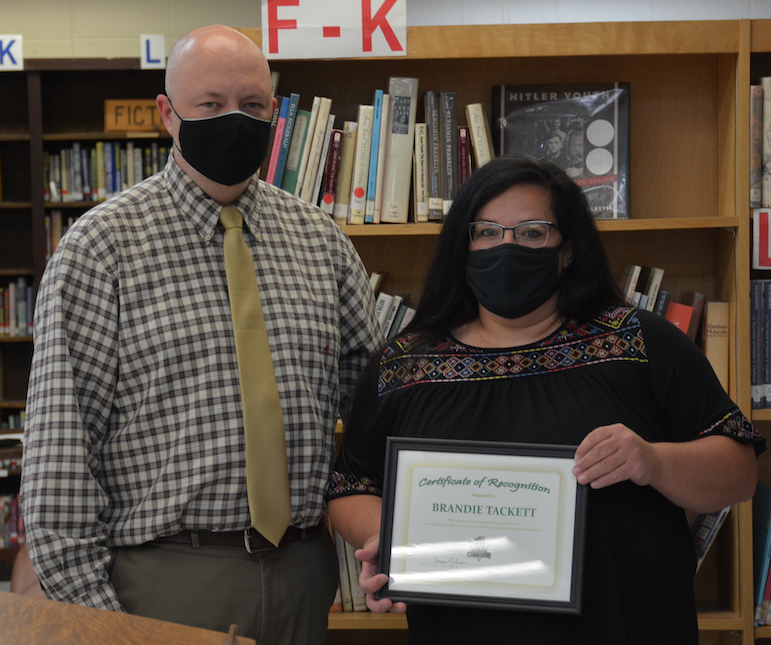 Brandie Tackett was awarded a certificate of recognition at the April Board of Education meeting. Brandie is a special education teacher at Burdine Elementary school. Her principal Mrs. Amanda Anderson says the Brandie went above and beyond during the pandemic & especially during virtual learning.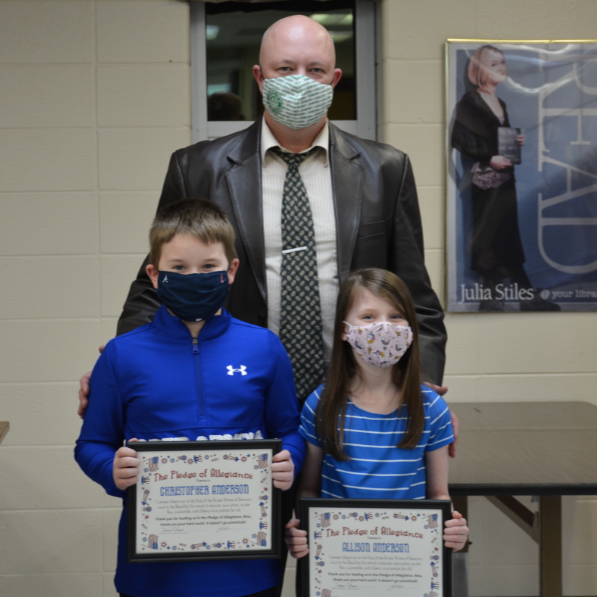 Allison & Christopher Anderson were recognized by the Jenkins Board of Education at the February meeting. Allison & Christopher were given certificates and help open the meeting by leading everyone in saying the Pledge of Allegiance. They are the children of Chris and Debbie Anderson.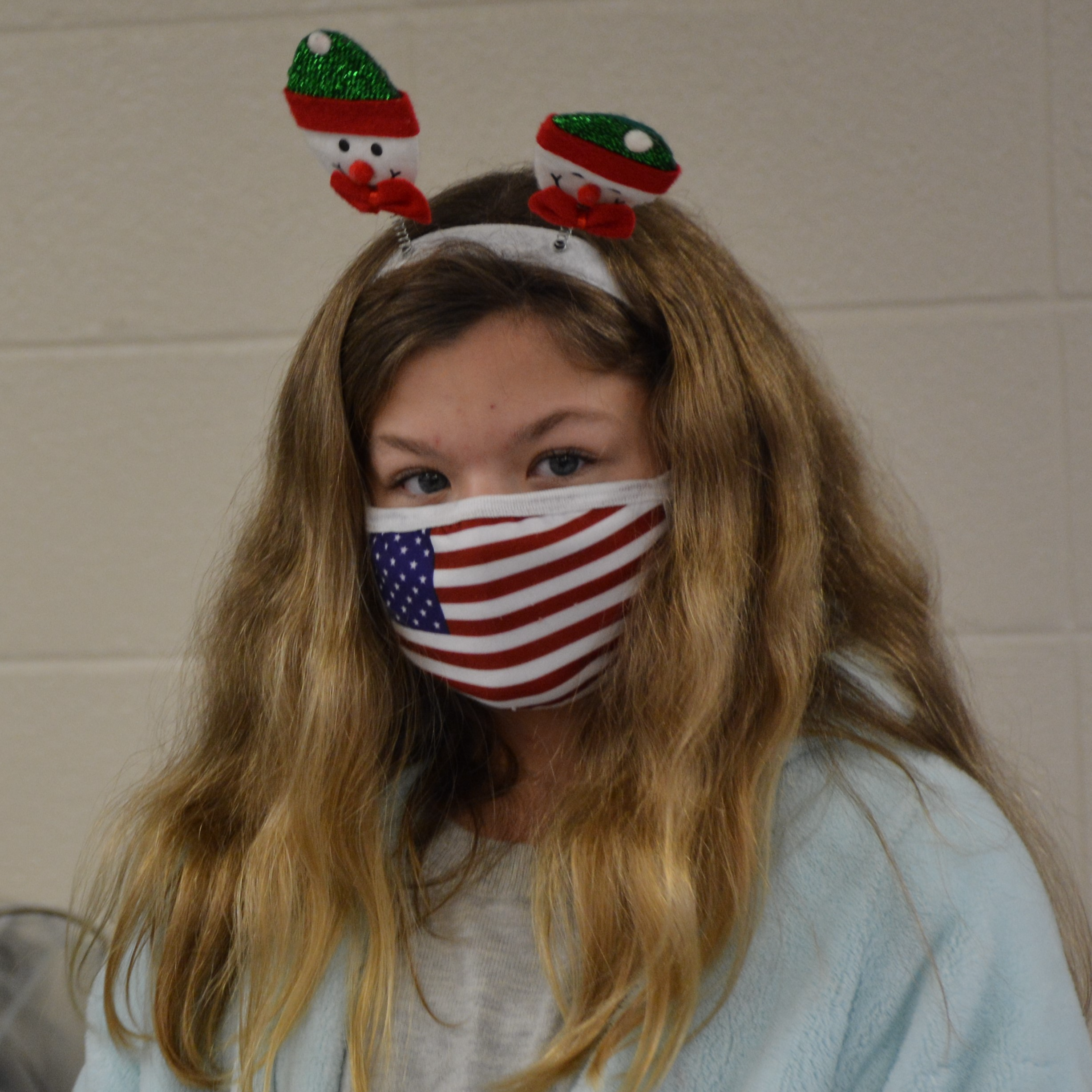 Third grade student Livia Storm Reader led the December Jenkins Independent Board of Education meeting in the Pledge of Allegiance. Storm was nominated by her teachers to represent the school because of her excellent work with studies during virtual learning this school year.